We focus on technique and development while exposing you to the business of acting by providing networking opportunities in the industry.
In the comfort of a "safe" environment, the students will learn to be more self-confident and to trust themselves and their acting work. Specific acting techniques will help the student to grow as an actor, focusing on improvisation, characterization and text analysis for film and stage. Students are encouraged to create believability under imaginary circumstances, challenge themselves and take risks as actors.
Students leave this workshop with an increased sense of self-esteem and confidence, a growing love for the performing arts, and new friends too!!
WINTER, SPRING, OR FALL (9) WEEK SESSIONS
LOCATION: Tyndale St-Georges Community Center 870 Sq. Richmond, Montréal, QC H3J 1V7
Child Actors (ages 5-11) workshop
In the comfort of a "safe" environment, the student will learn the basic stage, theatre, and film techniques by participating in various theatre games and sensory exercises; to harness the student actor's sense of awareness These techniques will help:
Develop trust between the actor and the group
Enhance the actor's self-confidence
Develop a positive attitude towards themselves and their work
Character Development
introduction to Audition skills
Teen Actors Workshops
In the comfort of a "safe" environment, the students will participate and explore serious multi-disciplinary training in order to build a solid foundation in the actor's craft for stage, and camera. The workshop will introduce various methods to character development, Scene Study, Acting Technique, Improvisation, Voice & Speech, Movement Techniques.
YOUNG ACTOR'S MARCH BREAK
SPRING BREAK 2023 Mar 06-10 Mon. – Fri. 9am-5 pm
Limited Space (12-14 Max)
Enjoy your SPRING BREAK, having fun and being creative!
Singing, Movement, Improvisation, Scene Work, On Camera Work, Film Making, Voice Over, Industry fieldtrips & Networking Opportunities.
ONLINE
Voice over kids
Limited space 6 weeks – 6 hrs. Cost: 90.00
The voice over industry is a good fit for many children, especially for animation, radio advertisements, children's games, e-books, etc.
This workshop will focus on the following:
Enunciation, Diction, imagination, explore emotional ranges, creativity and FINDING YOUR OWN VOICE.
REGISTER
Young Actor's Summer Day-Camp
Enjoy your summer while having fun and being creative!
8 days – 64 hrs. Wed-Fri. & Mon. -Fri. @ 9-5 pm Cost $600.00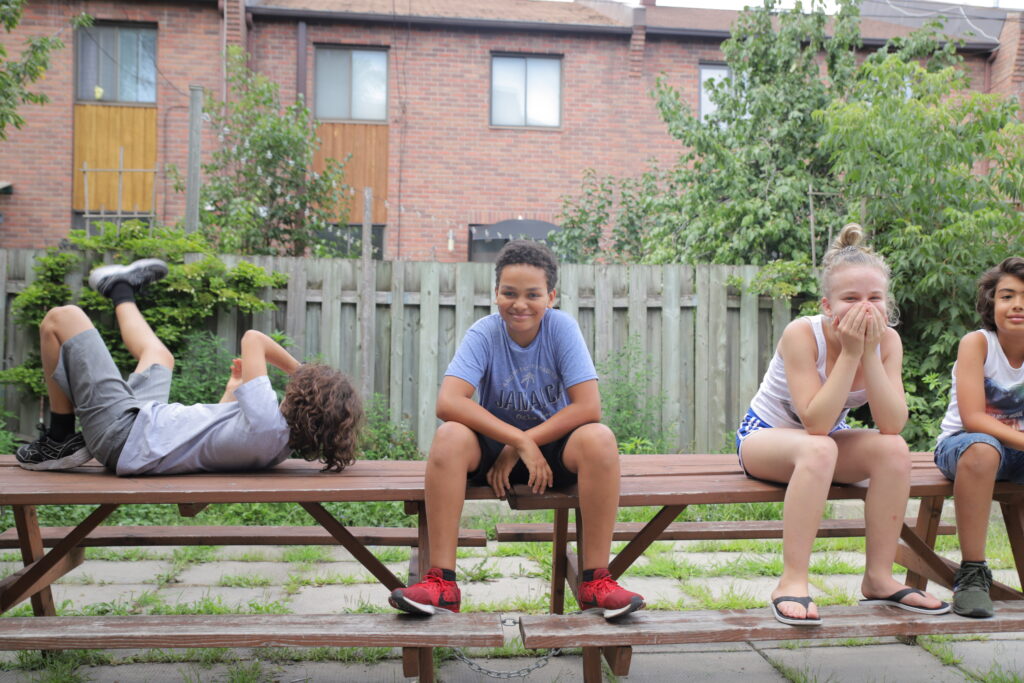 IN PERSON
***PENDING ON COVID RESTRICTIONS***
LOCATION: 2741 NOTRE DAME W., (UNIA building, corner Atwater Metro Lionel Groulx
Singing, Movement, Improvisation, Scene Work, On Camera Work, Film Making, Voice Over, Movement, Stage Combat, Directing, Industry fieldtrips & Networking Opportunities
Program objectives:
To provide a friendly, supportive atmosphere to students.
To teach specific acting skills and techniques, through theatre games, improvisation exercise and text.
To encourage risk-taking in their acting work.
To train the body and voice.
To learn audition skills and scene study techniques.
To develop trust in themselves and the group.
To help develop self-confidence
To learn directing and production skills to promote leadership and organization

Showcase performance last day of Camp