COVID 19 UPDATE-
MSOPA has been very mindful since the beginning of the pandemic in 2020 of making our workshops accessible, affordable and maintaining a safe online environment and we will continue to offer online workshops as we celebrate our 30 years of operation. Please note  2022,  workshops online , half N' half (online & in person) and in person.
MSOPA Keeping you motivated, Challenged, inspired, and keeping you safe 
MSOPA CURRICULUM
Foundation 1 & 2, Phase I, II & III
Foundation 1 & 2, Phase I, II & III are courses that reflect MSOPA's philosophy of providing actors with training that best helps them to develop and enhance the skills of their craft. Each level of Phase work moves in a natural progression, challenging actors to take the next step in their training. We aim to instill in our students a sense of professionalism while allowing them to grow as creative actors within a safe, encouraging environment.
Foundation of Acting
Foundation is an introductory acting class where actors are introduced to basic techniques and skills. Emphasis is placed on developing an initial set of tools, including improvisational skills, inner monologue, body and sensory awareness. Students will work with short monologues which will encourage them to make choices, begin developing character, and to use their imaginations. The focus of the Foundation course is to begin building a basic set of skills that will be further explored.
Foundation 2
Limited Space (12 max) 8 weeks- 16 hrs. 
Techniques will become more specific as students continue to develop an initial set of acting skills and tools. The techniques introduced in the Foundation 1 course will be applied and built upon, and increased emphasis is placed on making choices, developing character, and using the imagination. Student will work on contemporary scenes for Film, TV or Stage, utilizing imagination, breaking down the thought process behind the lines, improving on emotions and intuition.
Students will also be introduced to Movement and Vocal work. The well-trained actor is able to use his/her body and voice to communicate effectively with an audience.
Phase I (Character Building)
Phase I grows out of the Foundation courses. Technique will become more specific as students continue to develop an initial set of acting skills and tools. The techniques introduced in the Foundation courses will be applied and built upon, and increased emphasis is placed on making choices, developing character, and using the imagination. Students are encouraged to begin thinking independently, creating an individual work ethic which allows them to grow as self-motivated actors. These skills will be used as students work to create characters through monologue work.
Students will continue to incorporate Movement and Vocal work. In Phase I, students will be given physical exercises designed to make them actively aware of their bodies, and giving them the opportunity to explore circumstance through physical movement. Voice work will consist of becoming aware of the breath, and learning to sustain
vocal energy on stage through various vocal exercises.
Phase II
Drawing on the skills already acquired in Foundation and Phase I, students will be introduced to more sophisticated and specific techniques of acting. Imagination and independently motivated creation will continue to be encouraged. Students in Phase II will learn how to prepare for a scene, how to listen effectively, and will work towards creating 'truth' from imaginary circumstances. Actions and intentions will be explored and applied through monologue and/or scene work.
The Movement and Voice work begun in Phase I will also be built upon. In their Movement work, students will learn how to develop and strengthen the actor's body. Emphasis is placed on moving with ease and purpose, listening with the body, and moving effectively on stage.
Duration: 12 weeks / 36 hours
 Phase III
Phases I and II come together in Phase III, and will give students the opportunity to apply their skills within the context of a play. A full text will be studied within the class, and students will be expected to bring the techniques they have worked with thus far to the process. Although independent work will continue to be encouraged, Phase III offers students a chance to work with direction. They will explore the mechanics of blocking, how to make "good" and "better" choices, how to use the story of a play to develop character, and how to work as part of a cast. Students will have the chance to work on and to truthfully interpret several different characters and scenes.
The Movement and Voice component will progress from Phase II to become more specific in Phase III, allowing students to explore the development of character both through movement and gesture. Imagination and awareness of the body will continue to be stressed as students become increasingly adept at using their bodies to communicate with the audience.
 VOICE OVER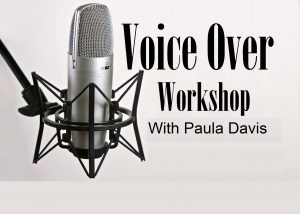 VOICE OVER I
LIMITED SPACE (10 MAX) 4 weeks – 6 hrs. 
Voice acting is a growing industry in Montreal especially during Covid, why not be prepared for those opportunities.
Finding your own voice, Style, Technique, Delivery Commercials (Hard Sell- Soft Sell) Corporate Narration, Animation, auditions, and marketing yourself.

VOICE OVER II
LIMITED SPACE (10 MAX) 4 weeks – 6 hrs. 
VOICEOVER II is a continuation of the VOICEOVER I workshop which will cover: – Making a demo, how to find voice work, and more voice tips and techniques, for long form commercials, narration, video games, etc.

Improv Comedy with Terence Bowman
LIMITED SPACE (MAX 10) 4 weeks – 8 hrs. 
Improvisational comedy covers all the basics: listening, making offers, accepting offers, character work, scene building, and much more.
COLD READ TECHNIQUE
LIMITED SIZE (8 MAX.) 4 CLASSES – 4 HRS COST $45.00
Cold Reading is an essential skill for an actor and voice over actors. Being able to quickly prepare for a role as well as being flexible and following modifications or suggestions shows casting directors that you can take direction and able to adjust your performance as required.
Thirty minutes before the workshop students will be sent a selection of short monologues. Each student will choose one monologue to prepare and then perform it during that class.
IMPROV & SKETCH COMEDY 
With Terence Bowman
Unique Workshop in Montreal since 2012
Saturday Night Live…Baroness Von Sketch Show…
The Second City Project…Key and Peele!
Six classes PLUS a final showcase performance at a Live venue!
Learn the skills and techniques of both improv and sketch comedy. Learn to create memorable scenes and characters, whether they be improvised or scripted.
There is currently no other class of its kind being offered in Montréal.
 ONLINE

COMEDY FOR ACTORS
Comedy for actors is a specialized course for those with previous acting or performance experience to acquire and/or brush up on the craft of comedic acting. The course will focus on a variety of specific comedy performances skills: improv comedy, sketch comedy performance and mastering comic monologues and scenes for stage and screen. 
ONLINE
JUST SCENES With Casting Director Josa Maule
Intermediate – Advanced 
This class is perfect for the actor who has been away from the craft for a while or the actor who wants to refine their auditioning skills.
Actors will work intensively on various scenes with different acting partners each week.  Your ability to make active, personal choices is essential for dynamic auditions and performances.
On Camera Audition Workshop With Josa Maule & Guests
***NOT FOR BEGINNERS*** 
This workshop will give students the unique opportunity to work on scenes and audition sides from original scripts for film, television & commercials.
 Learn the Business "Dos and Don'ts."
The art of working on camera.
Preparation for auditions
Explore diverse chemistry, objectives and choices.
review, critique and challenge the actor.
 closing the Deal – booking the role.
Students will be given work to prepare  3 days before  each class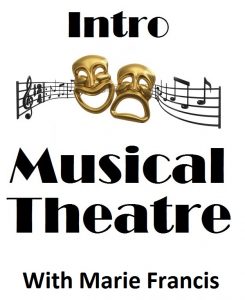 Musical Theatre for the Beginner
Have you ever wanted to perform in a Broadway show? Have you ever inquired whether you have "the chops" to sing with the big boys and girls? MSOPA is presenting a series of workshops , introducing you to basic vocal and diction techniques. Students are required to come to class prepared to sing a song. Each class will have an accompanist to play along in order to give the proper vocal experience. At the end of the session, the students will be exposed to proper vocal technique, diction, basic acting for singers and movement.
AVAILABLE ONLINE
Young Actors Workshops
Child Actors workshop
In the comfort of a "safe" environment, the student will learn the basic stage, theatre, and film techniques by participating in various theatre games and sensory exercises; to harness the student actor's sense of awareness These techniques will help:

Develop trust between the actor and the group
Enhance the actor's self-confidence
Develop a positive attitude towards themselves and their work
Teen Actors Workshop
In the comfort of a "safe" environment, the students will learn to be more self-confident and to trust themselves and their acting work. Specific acting techniques will help the student to grow as an actor, focusing on improvisation, characterization and text analysis for film and stage. Students will be encouraged to take risks in order to evolve as actors.
Filmmaking Workshop (Ages 9 – 16)
Write – Shoot – Direct – Edit – Screen
Students will write a script, shoot, direct the script, and learn to edit the film and then it will be screened.
Duration: 4 weeks, 12 hours
Young Actors MARCH BREAK
Summer Day-Camp
(Ages 8-15)
 Having fun and being creative!
The staff and administration of MSOPA know that summer is a time for students to have fun. With that in mind, we have developed a program that gives the young actor the opportunity to be creative.
Program objectives:
To provide a friendly, supportive atmosphere.
To teach specific acting skills and techniques, through theatre games, improvisation exercise and text.
To encourage risk-taking in their acting work.
To train the body and voice.
To learn audition skills and scene study techniques.
To develop trust in themselves and the group.
To help develop self-confidence
To learn directing and production skills to promote leadership and organization.
There will be two industry field trips
The Camp will end with a work in progress Showcase for family and friends.
ONLINE