OPEN HOUSE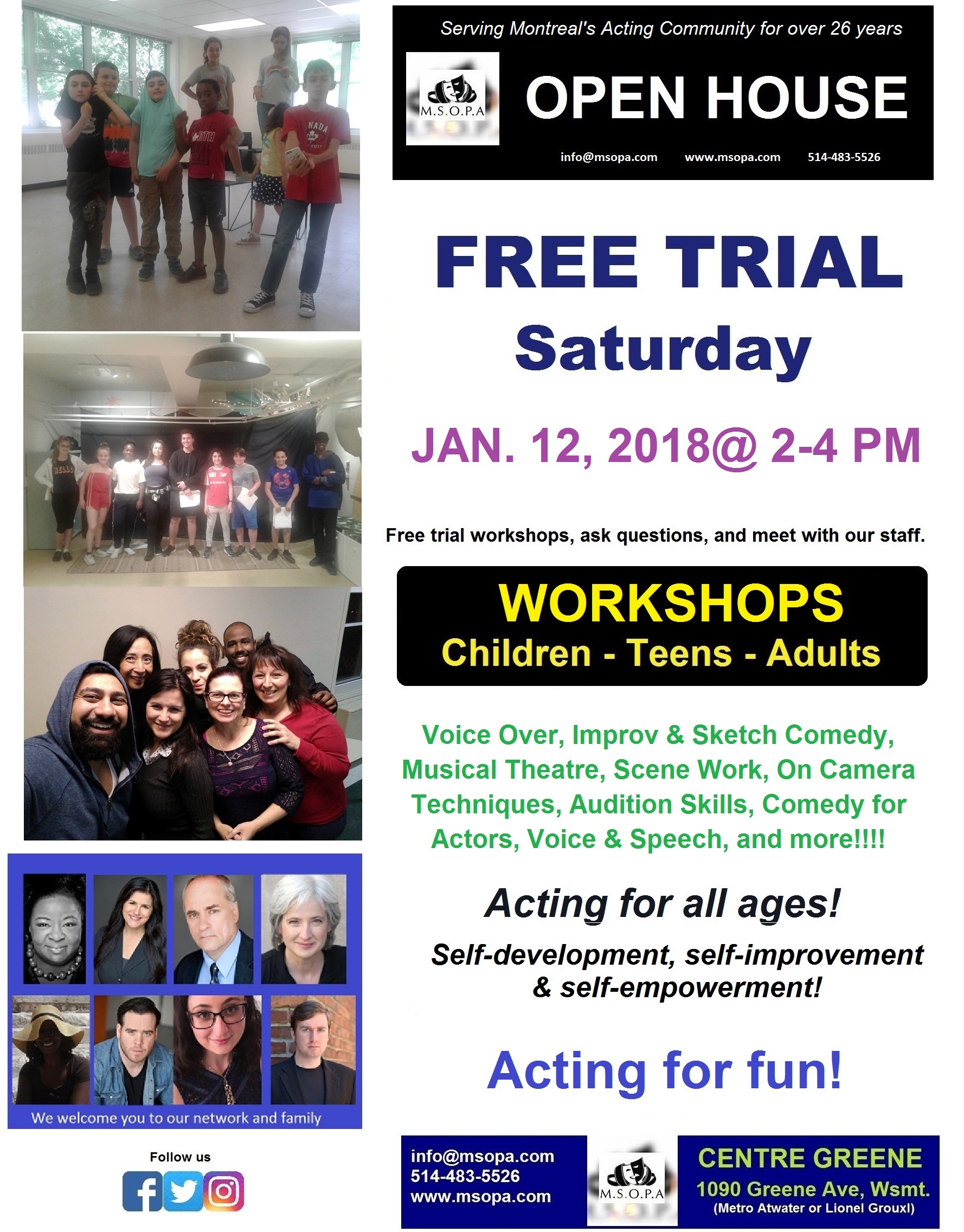 MSOPA OPEN HOUSE
ACTING WORKSHOPS FOR EVERYBODY!!!!!
No Auditions Required – Just Passion and Desire!
Professionally, Self-development, self-improvement and self-empowerment!
FREE TRIAL ACTING CLASSES FOR CHILDREN, TEENS AND ADULTS
Q&A Session
DATE: Saturday, Jan 12, 2019
TIME: 2:00 p.m. to 4:00 p.m.
LOCATION:  Greene Centre, 1090 Greene Ave. (Metro Atwater)
ADMISSION: FREE!
Acting is for all ages!!! Even after "a certain age" we still look for what makes us happy and gives us joy. Acting is an opportunity to take a journey of self-discovery through a creative process.  JOSA MAULE's School of Performing Arts, (M.S.O.P.A.) invites you to our OPEN HOUSE, where you can participate in free trial workshops, ask questions, and meet with our staff.
Serving Montreal's acting community for over 27 years, keeping it "REEL"! Moving forward, MSOPA offers serious training in a safe, fun, and challenging environment. We focus on technique, development, educate our actors to be realistic and learn the business by providing networking opportunities. We continue to educate mentor, guide and inspire actors.
 For further information, please contact Josa Maule at 514-483-5526 or email us at info@msopa.com