YOUNG ACTORS WORKSHOPS 2020
Spring Break
March 02-06 @ 9-5 PM
Ages 7 to 15
Enjoy your SPRING BREAK having fun and being creative!
Singing, Movement, Improvisation, Scene Work, On Camera Work, Film Making, Voice Over, Industry fieldtrips & Networking Opportunities
There will be an industry field trip – Showcase performance the last day
Acting for self-improvement and self- empowerment! Acting for Fun! Acting for all ages!
MSOPA has opened their doors to Montreal Actors for over 27 years – Offering serious training in a fun, challenging and safe environment. We focus on technique and development while exposing you to the business of acting by providing networking and working opportunities in the industry. We are excited to continue guiding, mentoring and inspiring actors. Creativity with an open mind allows you to shine!
Limited Space (12-14 Max)
Duration:(5 days) Mon – Fri 9:00 am –5:00 p.m. March 02-06
(2- 15-minute breaks & a one-hour lunch)
Cost: 250.00 Register by Feb 15th save 10%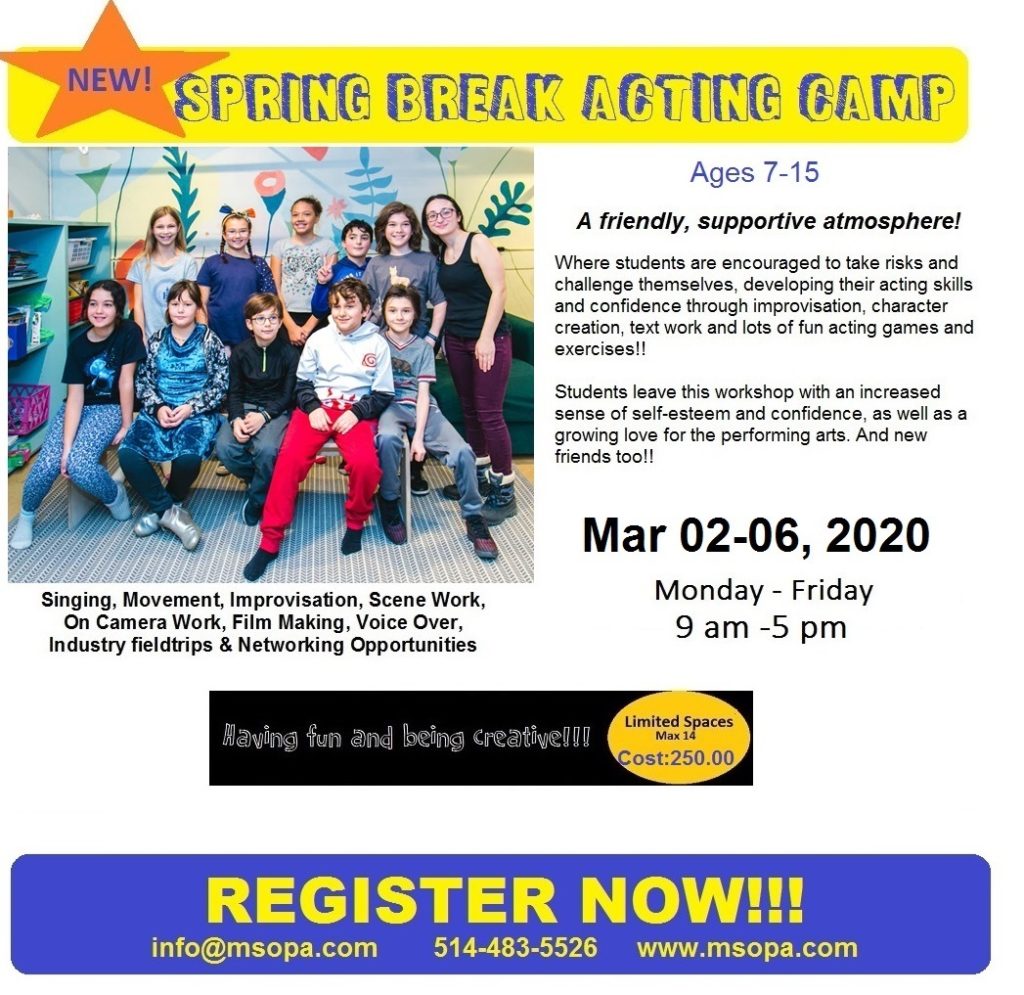 To register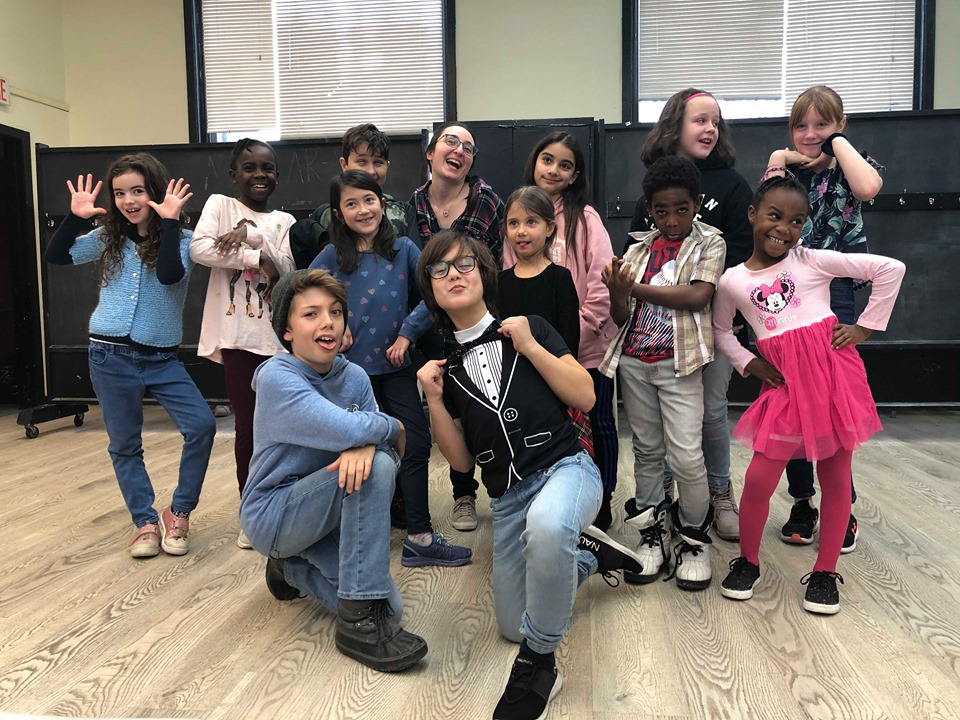 YOUNG ACTORS WORKSHOPS
A friendly, supportive atmosphere!
Where students are encouraged to take risks and challenge themselves, developing their acting skills and confidence through improvisation, character creation, text work and lots of fun acting games and exercises!!
Students leave this workshop with an increased sense of self-esteem and confidence, as well as a growing love for the performing arts. And new friends too!!
A Creative mind allows you to shine! having fun and being creative!
               MARCH 28- JUNE 06
                10 weeks -20 hrs Cost: $350
CHILDREN ACTORS WORKSHOP (Ages 5- 11) 
@ 10 am-12 pm Or @ 1230 – 230 pm   
TEENS ACTORS WORKSHOP (Ages 12-16)  
@ 10 am-12 pm Or @ 1230 – 230 pm
Summer Day-Camp
      Enjoy your summer, having fun and being creative!
Summer is a time to have fun. With that in mind, MSOPA have developed a program that gives the young actor the opportunity to be creative.
Singing, Movement, Improvisation, Scene Work, On Camera Work, Film Making, Voice Over, Industry field trips & Networking Opportunities
There will be two industry field trips – Showcase performance the last day
Duration:(8 days) July 29 -Aug 07
Wed-Fri &Mon – Fri 9:00 am –5:00 p.m. (2- 15-minute breaks & a one-hour lunch)
Early bird SAVE 15% REGISTER March 20th