2020 WINTER SCHEDULE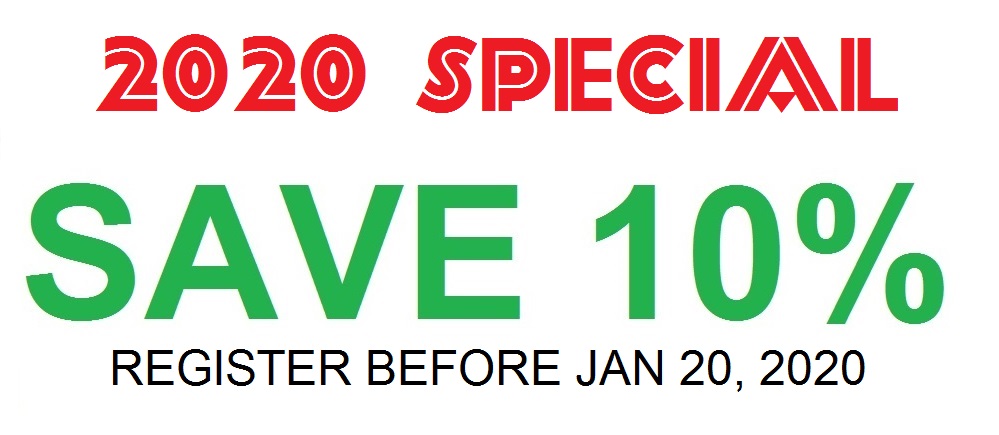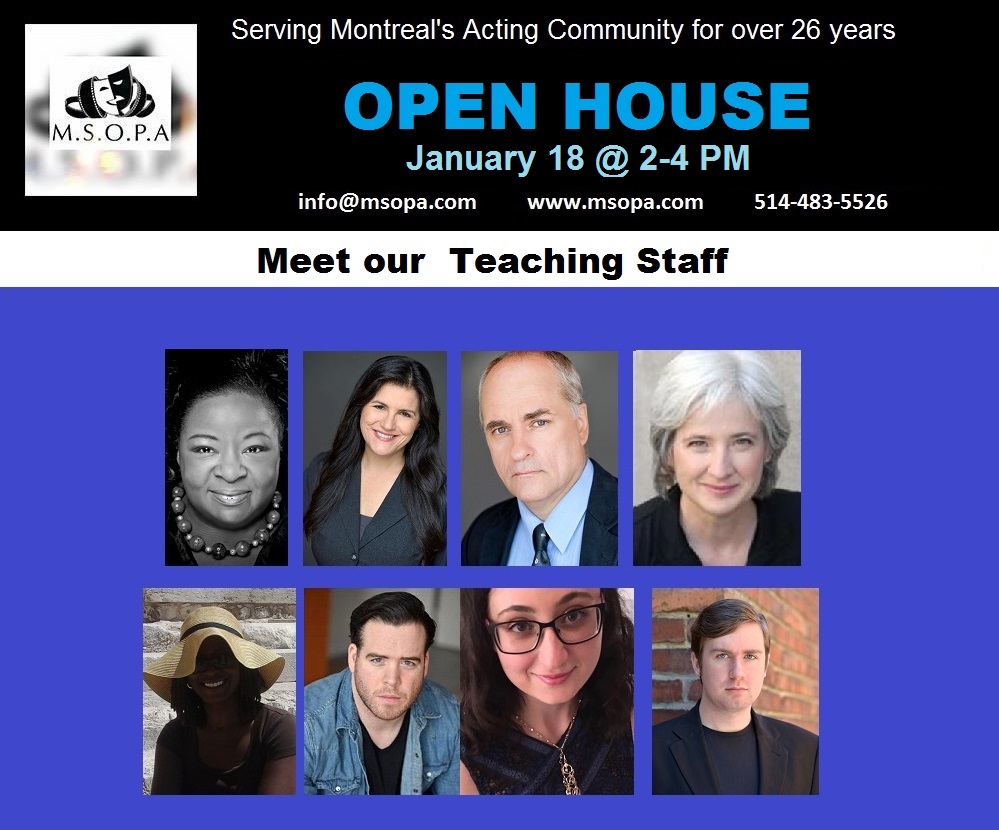 2741 Notre Dame, West.
Corner Atwater,      Metro Lionel Grouxl
FOUNDATION I – 7 weeks – 20 hrs Cost: $350
Great for beginners or actors who are looking to explore different approaches to acting and honing their skills.
MONDAYS                 Jan 20- Mar 02 @ 7-10 Pm Or 
WEDNESDAYS          Jan 29-Mar 11 @ 7-10 Or
WEDNESDAYS          Feb 05-Mar 11 @ 12-3 pm or
THURSDAYS             Feb 06- Mar 19 @ 7-10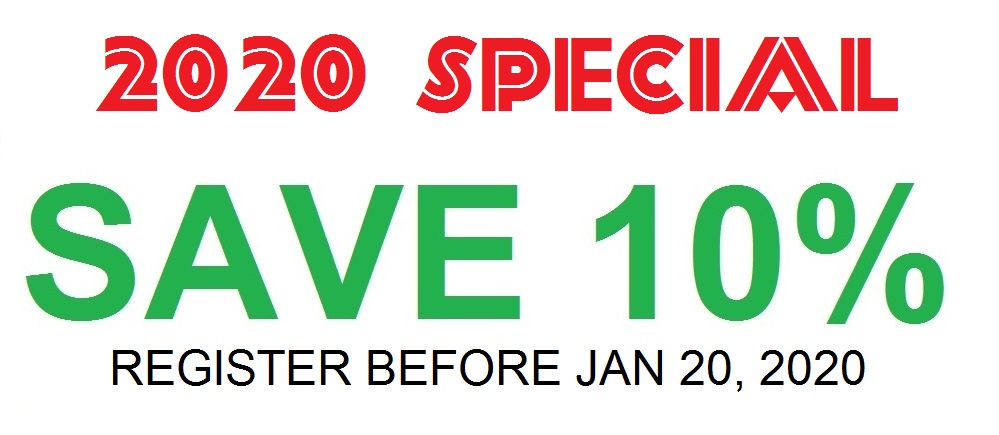 FOUNDATION 2 – 8 weeks – 24 hrs Cost: $420
TUESDAYS                Jan 21- Mar 10 @ 7-10 pm
(Pre-requisite Foundation 1)Student will work on contemporary scenes for Film, TV or Stage, utilizing imagination, breaking down the thought process behind the lines, improving on emotions and intuition.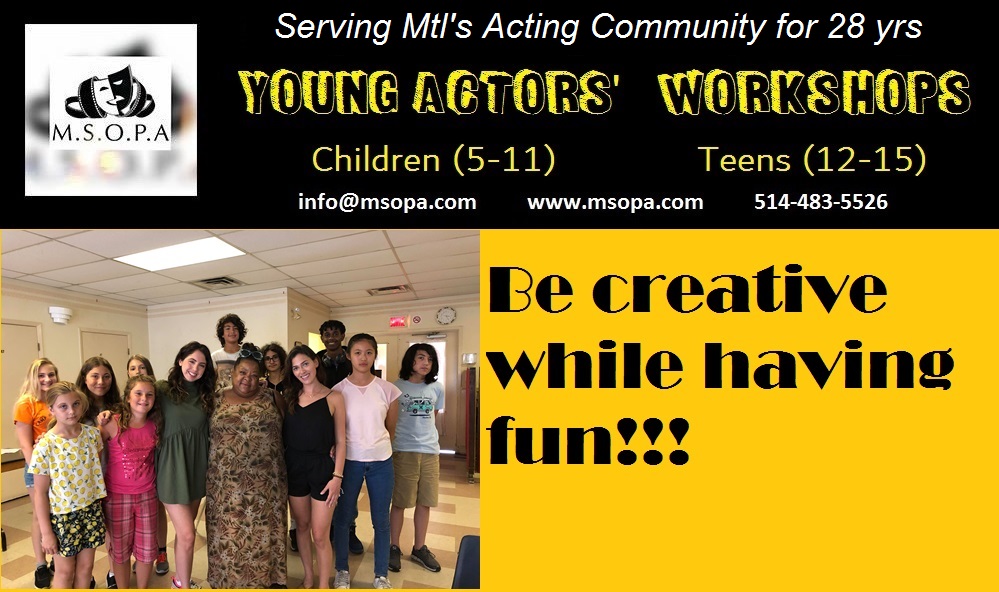 Students are encouraged to take risks and challenge themselves, developing their acting skills and confidence through improvisation, character creation, text work and lots of fun acting games and exercises!!
Students leave this workshop with an increased sense of self-esteem and confidence, as well as a growing love for the performing arts. And new friends too!!
CHILDREN ACTORS WORKSHOP (Ages 5- 11) 10 weeks -20 hrs Cost: $350
Saturdays Jan 18-Mar 21 @ 10 am-12 pm Or @ 1230 – 230 pm   
TEENS ACTORS WORKSHOP (Ages 12-16) 10 weeks -20 hrs Cost: $350
Saturdays Jan 18-Mar 21 @ 10am-12 pm Or @ 1230 – 230 pm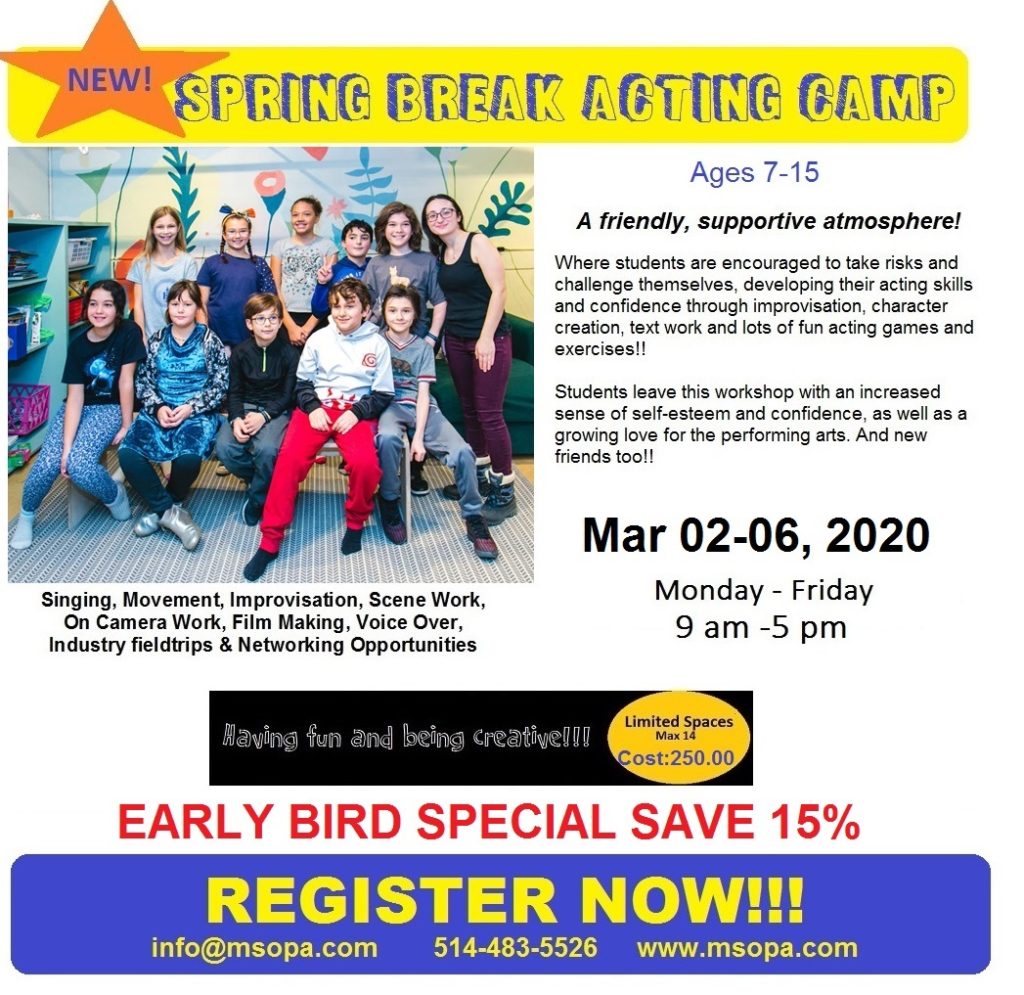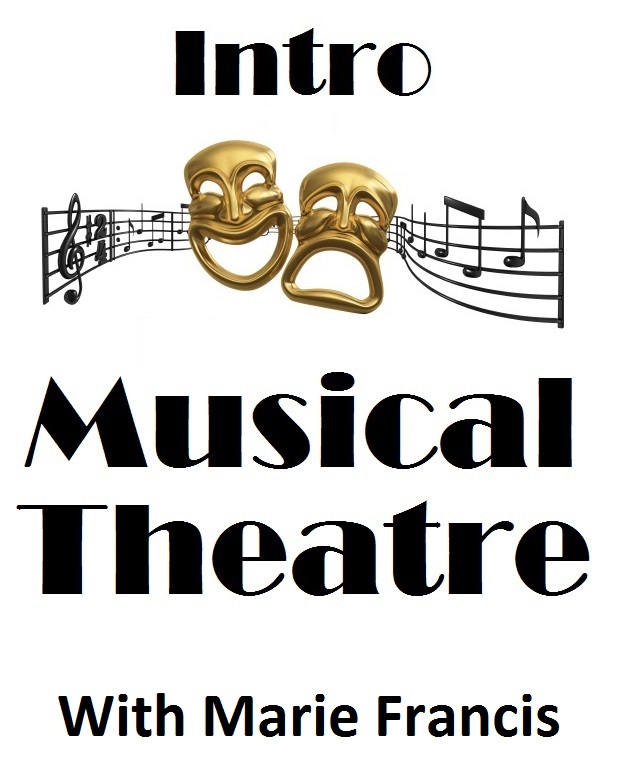 INTRO TO MUSICAL THEATRE– 6 weeks – 15 hrs Cost: $280.00
MONDAYS Mar 09- Apr 13 @ 630-9 pm
Introducing you to basic vocal and diction techniques.  students will be exposed to proper vocal technique, diction, basic acting for singers and movement. Students are required to come to class prepared to sing a song. Each class will have an accompanist to play along in order to give the proper vocal experience.  Recital of the student's work will be presented in the final class. 
VOICE OVER WITH PAULA DAVIS 8 weeks – 20hrs Cost: $360
WEDNESDAYS Mar 18- May 06@7-930 
Finding your own voice, Style, Technique, Delivery Commercials (Hard Sell- Soft Sell) Corporate Narration, Cartoons, auditions, and marketing yourself. The last class students will work in a professional recording studio. They will receive various samples of their work (THIS IS NOT A DEMO). 
Voice acting is a growing industry in Montreal, why not be prepared for those opportunities.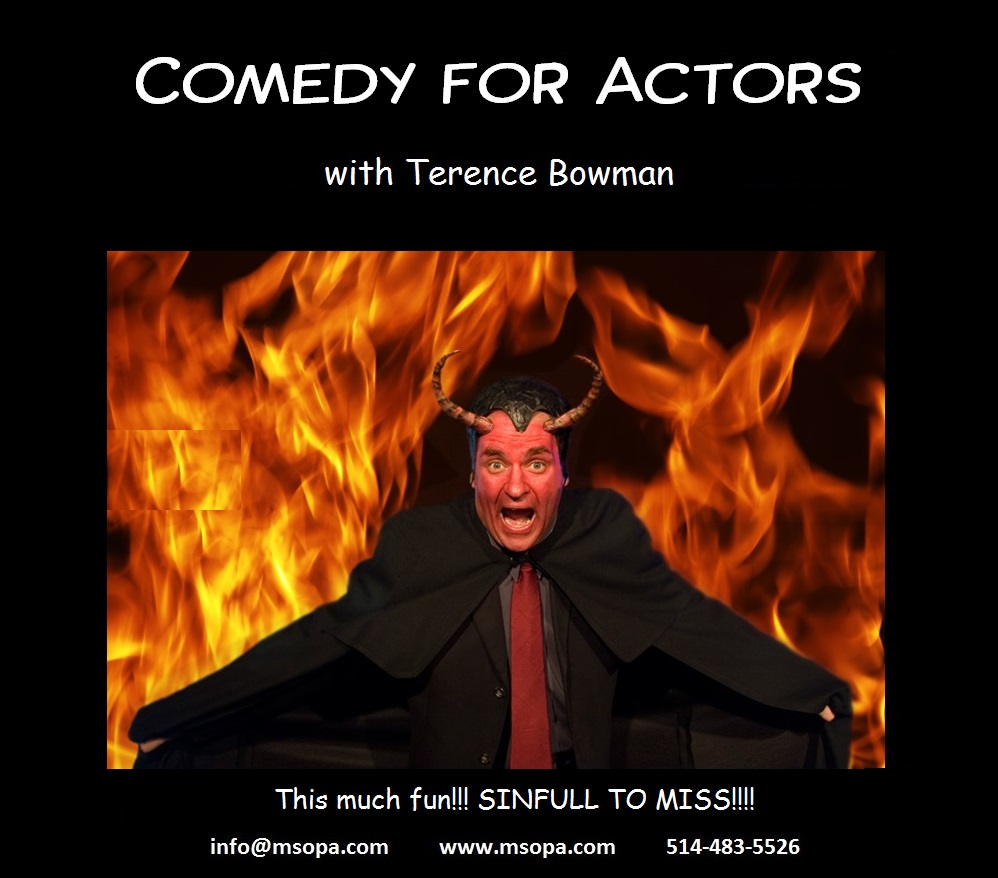 COMEDY FOR ACTORS – 4 weeks – 8 hrs Cost: $150.00
MONDAYS Mar 16- Apr 02 @ 7-9 pm 
Comedy for actors is a specialized course for those with previous acting or performance experience to acquire and/or brush up on the craft of comedic acting. The course will focus on a variety of specific comedy performances skills: improv comedy, sketch comedy performance and mastering comic monologues and scenes for stage and screen.