2018 Winter Schedule adults
Foundation of Acting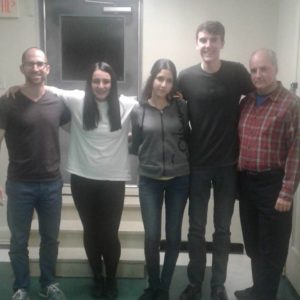 Foundation is an introductory acting class where actors are introduced to basic techniques and skills.  Emphasis is placed on developing an initial set of tools, including improvisational skills, inner monologue, body, and sensory awareness.  Students will work with short monologues which will encourage them to make choices, begin developing character, and to use their imaginations.  The focus of the Foundation course is to begin building a basic set of skills that will be further explored in advanced workshops.
Once a week for 7 weeks 20 hours   Limited Space (max 12)
Tuesdays Jan 16- Feb 27 @ 7-10 pm OR
 Fridays Feb 09 – Mar 23 @ 7-10 pm OR
Tuesdays Mar 06-April 17@ 7-10 pm
Tuesdays Mar 06-April 17@ 12-3 pm
Cost: $340
 FOUNDATION 2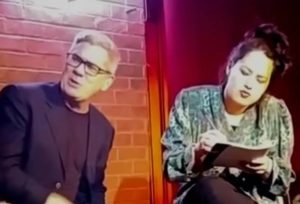 Foundation 2, Techniques will become more specific as students continue to develop an initial set of acting skills and tools.  The techniques introduced in the Foundation 1 course will be applied and built upon, and increased emphasis is placed on making choices, developing character, and using the imagination.  Student will work on contemporary scenes for Film, TV or Stage, utilizing imagination, breaking down the thought process behind the lines, improving on emotions and intuition. 
 Students will also be introduced to Movement and Vocal work.  The well-trained actor is able to use his/her body and voice to communicate effectively with an audience.
8 weeks 24 hours
 Wednesdays Jan 24– Mar 07 @ 7-10 pm
Cost: 420.00
Presentation of scenes in final class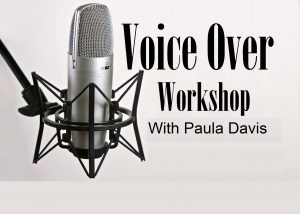 8 weeks – 20 hrs
Voice acting is a growing industry in Montreal, why not be prepared for those opportunities.
Finding your own voice, Style, Technique, Delivery Commercials (Hard Sell- Soft Sell) Corporate Narration, Cartoons, auditions, and marketing yourself.
 1 session students will work in a professional recording studio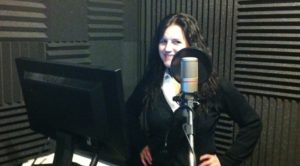 They will receive various samples of their work
(THIS IS NOT A DEMO)
Thursdays Jan 18- Mar 08@7-930
  Cost: $340

 Voice & Speech
with Paula Davis -Dialect
Coach
Improve your speaking voice learning to sustain energy and thought through speech, develop your ear and improve diction while working with text.
Ideal for Actors, Public Speakers, Teachers and Corporate Presenters 
Duration: 6 weeks –  15 hrs (Max 8 students)
Mondays Jan 15 -Feb 19 @ 7-930
Cost: 260.00
Are you in acting shape?
ACTING EXERCISE
 Improvisational skills through Theatre Games, Character development,
Movement and Having Fun!!!
 Thursdays Jan 25-Feb 15@ 7-9 pm
  Cost: 140.00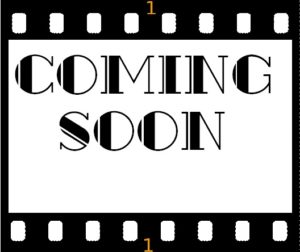 Comedy for Actors With Terence Bowman
Thursday Mar 01 – Mar 29th @ 7-9
Working on Camera With Josa Maule and Ioannis Koutroubis
 Wed Mar 14- Apr 11 @ 7-10
Foundation 2 With Paula Davis
Thursdays March 15- May 03 @ 7-10
Character Development – Phase 1 with Josa Maule, & company
Thursdays May 10- June 28th
Young Actors