2017 Schedule Mar – April
  Acting for self-improvement and self- empowerment! Acting for Fun! Acting for all ages!
 Serving Montreal's Acting community for 25 years, M.S.O.P.A offers serious training in a safe, fun, and challenging environment, developing a craft that allows you to be truthful, emotionally alive and that helps you find the courage to express your thoughts. In an industry where there are no guarantees, we educate our actors to be realistic and learn the business by providing casting and networking opportunities.
Foundation  I  
7 weeks – 20 hrs

Great for beginners or actors who have been out of commission for over a year
Foundation is an introductory acting class where actors are introduced to basic techniques and skills.  Emphasis is placed on developing an initial set of tools, including improvisational skills, inner monologue, body and sensory awareness.  Students will work with short monologues which will encourage them to make choices, begin developing character, and to use their imaginations.  The focus of the Foundation course is to begin building a basic set of skills that will be further explored in advanced workshops.
  Fridays Mar 10 – Apr 28 @ 7-10 pm OR 
  OR  Saturdays Mar 25 – May 13 @ 3-6 pm
Cost: $340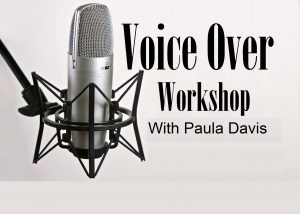 8 weeks – 20hrs
Voice acting is a growing industry in Montreal, why not be prepared for those opportunities.
Finding your own voice, Style, Technique, Delivery Commercials (Hard Sell- Soft Sell) Corporate Narration, Cartoons, auditions, and marketing yourself.
1 session students will work in a professional recording studio
They will receive various samples of their work
(THIS IS NOT A DEMO)
Tuesdays Mar 21- May 09 @ 7-930 pm
Cost: $340

The Improv & Sketch Comedy workshop is great for anyone looking to get out of their comfort zone and gain some stage experience. The class teacher, Terence Bowman, is not only incredibly kind and patient, but has over 20 years of experience in the craft.
For more details, contact Josa Maule at info@msopa.com or 514-483-5526
Here is an example of a final showcase (this one was at the Comedy Works):
http://https://www.youtube.com/watch?v=UjzFZQI-S6Q
This was a first stage performance for some of these actors.
JUST SCENES With Casting Director Josa Maule
This class is perfect for the actor who has been away from the craft for a while or the actor who wants to refine their auditioning skills.
 Actors will work intensively on various scenes with different acting partners each week.  Your ability to make active, personal choices is essential for dynamic auditions and performances.
4 WEEKS – 8 HRS
Limited space (8 max)  
Thursdays Mar 30 – Apr 20 @ 7-9 pm
 ACTORS MUST RSVP by Mar 16  
Cost: 140.00
             On Camera workshop 
                With Josa Maule & Guests
This workshop will give students the unique opportunity to work on scenes and audition sides from original scripts for film, television & commercials.
Learn the Business "D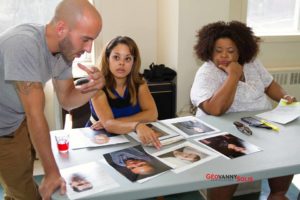 o's and Don'ts."
The art of working on camera.
Preparation for auditions
Explore diverse chemistry, objectives and choices.
review, critique and challenge the actor.
5 weeks 15 hours      Semi Private (max 8)
DAY WORKSHOPS  @ 1130 am-230 pm                                                        EVENINGS FRIDAYS @ 7-10
             Tues  Mar 21 – April 18                                                                                 Fridays Mar 24 – Apr 21
                                                                                            COST: 260.00
YOUNG ACTORS WORKSHOP
A friendly, supportive atmosphere! 
Where students are encouraged to take risks and challenge themselves, developing their acting skills and confidence
through improvisation, character creation, text work and lots of fun acting games and exercises!!
Students leave this workshop with an increased sense of self-esteem and confidence, as well as a growing love for the performing arts. And new friends too!!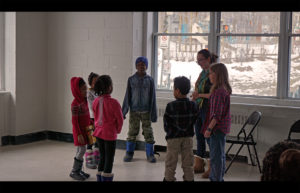 CHILDREN
(Ages 5- 11)
 Saturdays  April 01- June 10 @ 10am -12 pm
cost: 340.00
 TEENS
April 01 – June 10 @ 12:30 -2:30 pm
Cost: $340